About Us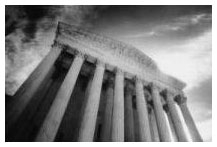 Since it was first established in 1994 Massey and King has been to the fore in tracing missing beneficiaries. Our Directors have over 30 years combined experience in the field.
Our offices are based in Dublin, Ireland, with a network of researchers and agents across the globe, enabling us to trace next-of-kin no matter where they reside.
We have dealt with estates in such disparate places as the United Kingdom, the Indian sub-continent, South America, Caribbean, Mauritius, Australia, New Zealand, Malta, Africa and the former Eastern-Bloc. We offer a discreet service in cases of restitution emanating out of the Holocaust era.
Specialists in locating missing and uncontactable beneficiaries.
Massey & King undertakes work in the following areas:
Missing beneficiaries in intestacy cases
Missing beneficiaries named in wills
Dealing with the administration of an estate
Locating persons entitled to funds from pension schemes
Missing beneficiaries to matured insurance policies
Specialisations
United Kingdom
Europe
Former Eastern-Bloc
Latin America
British Commonwealth
English Speaking world